Every credit union member is eligible and encouraged to vote in the board of directors election. The election will open on Tuesday, February 21, 2023, at 12:00 a.m. and close on Saturday, March 18, 2023, at 11:59 p.m. There will not be any nominations from the floor at the Annual Meeting. Nominees by petition, must submit to the Board Secretary a statement of qualifications and biographical data with a petition signed by 100 members before February 11, 2023. Qualifications and biographical data will only be included on the mail ballot and the voting website.
There are two seats up for election in 2023 a Minot seat and the Kenmare seat. The Minot seat must be filled by a member living within 75 miles of Minot and the Kenmare seat must be filled by a member living within 50 miles of Kenmare. Board members will be elected to a term of three years.
Election results will be shared at the
84th Annual Meeting
held on Thursday, March 23rd at 12 p.m. CST.
Voting Instructions:
Members can vote one of three ways:
To vote by phone or to request a paper ballot, call 1-888-304-1693. If a paper ballot is requested, it will be sent with a prepaid postage return envelope. Completed paper ballots must be received by 11:59 p.m. on Saturday, March 18, 2023. Ballots will not be accepted at any branch location.
When voting by phone, your ID will be your account number, your password is your birthday (Ex: January 12, 1960 would be 01121960), and your business account password will be the last four digits of your tax ID number.
You can find your account number on your checks, by checking your eStatements, or by stopping in to the nearest Town & Country location.
From a check: The line of numbers on the bottom of your check includes your routing number, account number and check number. To find your account number, look at the middle section of numbers. Take off the first three digits and the last one digit and that middle section remaining is your account number. For accounts opened after February 28, 2021 you will only disregard the first six digits and include the last digit as part of your account number.

Check example: For accounts opened before February 28, 2021:


From eStatements: Select eStatements within TCCU Online or the mobile app. It will take you to a landing page with links to all of your statements. The left column of that list is your Account Number. The Account Number is XXX for security on your actual eStatement, so make sure to check the list before you click on a link.
Find your nearest location here.
Members may not vote by proxy, but a business or organization may vote through an agent designated in writing. A trustee, or other person acting in a representative capacity, may not vote.
Questions or concerns? Please contact us at 1-800-872-6358.
2023 Kenmare Board Candidate: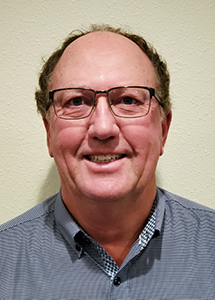 Jan Kostad (Incumbent) grew up on a family farm near Lignite and continues to farm in the Burke County area raising primarily small grains and oilseeds. He graduated in 1981 from University of Montana with a Bachelor's of Science in Accounting, obtained his CPA certificate in 1982, and has been practicing in Kenmare since 1984.
Jan and his wife, Becky, of 33 years, have three children – Blaine, Katelyn and Jeneca and four grandchildren – Bronko, Marly, Daisy and Zayne.
2023 Minot Board Candidate: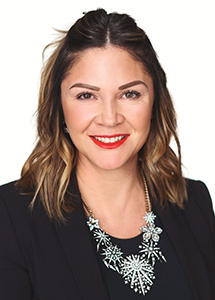 DelRae Zimmerman Geinert (Incumbent) grew up on a dairy farm in rural North Dakota and graduated from Towner High School. She attended Minot State University and graduated in 2004 with a double major, earning a Bachelor of Science degree in Accounting and Finance.
DelRae has been a licensed REALTOR®️ since 2004, obtaining her Brokers license in 2009. As one of the owners of Brokers 12 Real Estate, she actively markets herself and her team as "Team Rockstars." Past professional accolades include being named Realtor Magazine's 30 Under 30 designee in 2011, the first in North Dakota. She has also attained numerous Realtor of the Month awards for the Minot Multiple Listing Service. In 2015, she received the Young Alumni Achievement Award from Minot State University.
DelRae is active in the Minot community and volunteers with many organizations, including Backpack Buddies, Meals on Wheels, Souris Valley United Way, Minot State University and the Salvation Army. She is a member of the Minot Board of Realtors, Minot Association of Builders, Minot Young Professionals and Minot Area Chamber of Commerce.
She is married to Matt Geinert, and they have two daughters, Ivy and Violet. In their spare time, they enjoy being at the lake, gardening, golfing and spending time outdoors.